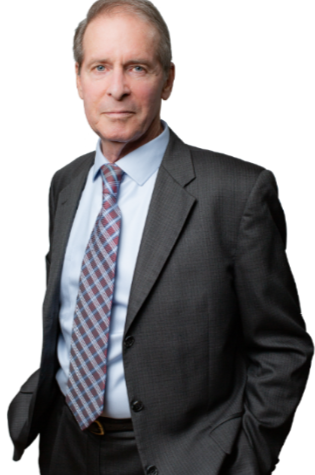 62 Royal Pine, Irvine, CA 92602
Office: (949) 679-8505 Cell: (858) 472-1747
William J. Tucker
Civil Litigator/Small Business Attorney
William J. Tucker is a civil litigator and small business attorney whose vast wealth of knowledge and experience has positioned him as a leader in complex civil litigation, with an emphasis on business disputes. During the course of his career, Mr. Tucker has tried cases in state and federal courts, including bankruptcy court, throughout the State of California. He also has had an AV-rating, the highest rating a lawyer can achieve, for over 20 years.
Mr. Tucker attended Boston College Law School, where he graduated cum laude. During law school, he placed in the top 10% of his class, wrote articles for the Boston College Law Review, was appointed Articles Editor of the Law Review in his third year, and upon graduation, was awarded the Order of the Coif, the highest distinction awarded by the law school.
Before beginning his civil practice, Mr. Tucker was a Deputy City Attorney for the San Diego City Attorney's Office, where he tried over 100 cases. Before opening his own law firm, Mr. Tucker was a partner at Sullivan & Jones, at one time the fourth largest law firm in San Diego, and was later a partner in Page, Trucker, Brooks & Bush, and Kaye Rose & Partners.
Mr. Tucker has had a substantial and varied litigation practice, handling cases involving claims for breach of contract, fraud, interference with contract, breach of fiduciary duty, conspiracy, conversion, federal and state securities law violations, banking disputes, negligence, breach of guarantee, breach of warranty and other commercial disputes, admiralty/maritime and aviation disputes, personal injury and wrongful death, negligence, environmental contamination, unfair competition, wrongful termination and other labor disputes, trade libel, copyright and service mark infringement, accountant, medical and dental malpractice, suits for injunction, antitrust violations, unlawful detainer, lease, commission and sales disputes, judicial and nonjudicial foreclosure and other real property litigation matters, and partnership, corporate and franchise disputes. Mr. Tucker's clients have included Fortune 500 companies.
Mr. Tucker has been an arbitrator for the San Diego Superior Court Judicial Arbitration Program, and for many years has been an arbitrator for the American Arbitration Association. Mr. Tucker has also been a mediator for the American Arbitration Association and the National Conflict Resolution Center (formerly, the San Diego Mediation Center), one of the largest dispute resolution organizations in the country. Mr. Tucker was Chairman of the Board of the San Diego Mediation Center during the period 2000-2001. Mr. Tucker has been appointed Judge Pro Tem of the San Diego Superior Court for settlement conferences and trials, and has been a Referee for the Superior Court. When he is not acting as mediator or as a business attorney, he enjoys snowboarding, racquetball, reading, gardening and spending time with his family.